Things to Consider When Choosing a Yoga Retreat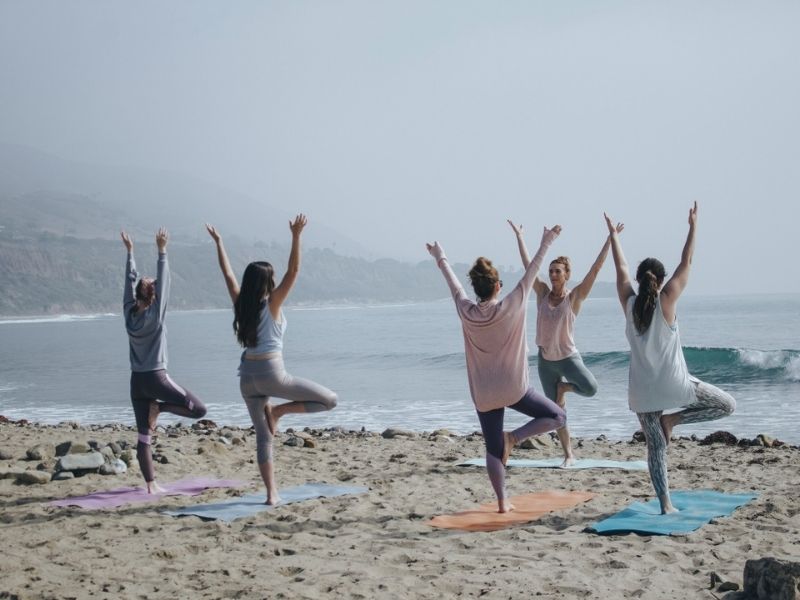 One of the best ways to experience yoga is by joining a yoga retreat. Yoga retreats allow you to step into a place – mentally, emotionally, spiritually – where you are fully present with yourself as well as with others.
Does that sound a bit confusing? It simply means that during a yoga retreat, you get to learn more about your own body and mind in the presence of others who are doing the same for themselves. As you experience this mini-journey to self-discovery in each other's company, you also inevitably form strong bonds.
In this article, you will learn more about yoga retreats in Queensland or elsewhere in the country or the world – what they are, what you can expect during one, and what to consider as you plan for it.
First of all, what is a yoga retreat?
To understand what a yoga retreat is, it is important to identify first what it is you would be retreating from. You would be retreating from your daily routine, your work, and all your other commitments and obligations. For a few days (could also be weeks), you would be in a secluded location, one that allows you to be in direct commune with nature and/or culture.
Yoga retreats can be designed in any number of ways; it depends on the retreat provider. But generally, you can expect a variety of activities. There will be yoga classes, of course; some include one or two a day. This would be both a yoga and meditation retreat, so expect to have your much-needed silence and stillness time!
Guided sightseeing trips, music and poetry sessions, art workshops, cultural immersions, and other similar activities may also be included to complement the healing that yoga and meditation brings. Yoga and meditation allow you to create mental space for new ideas and insights, so these activities should fill your cup. Instructors also encourage yogis to keep a journal of their thoughts and experiences throughout the retreat.
Of course, expect some good food (and good company to share it with!) Yoga retreats have got all your meals covered, and you can be sure that these will be full of energy-giving nutrients.
Things to Consider When Choosing a Yoga Retreat
Location
Yoga retreats are offered everywhere in the world; this is to cater to every yogi's preference. Whether we notice it or not, our location affects our mental and emotional state – the more we like a place, the likelier we are to feel calm and motivated there. If you are the type who finds calmness by walking down streets that boast interesting architecture or hold much history, check for retreats in cities that have a thriving and colourful culture (a favourite among yogis are European or Asian cities.)
But if you feel that you need more nature in your life – as we all do – then you will love retreat locations by the beach or on a mountain. Nature yoga retreats are perfect for those who want a full contrast from city living; they offer a slow and mindful experience. Yoga retreats in Queensland are extremely healing because we are blessed with beautiful beaches here in the North East!
Duration
A yoga retreat's duration can range from a few days to up to a month. When choosing a retreat, you want to consider how long of a break you need. If you need just a quick restart, you will feel all better after a four-day retreat. But if you need a retreat that can help you alter your perspectives and really reflect on your journey thus far, you want to go for longer ones such as those that last ten days up to two weeks.
Do note that you will be highly encouraged to 'unplug' during a retreat – meaning, no phones or internet connection. So, you also want to take into consideration how you can balance your responsibility to both yourself and others (at home, work, etc.) The important thing is that you've taken enough time for yourself!
Retreat Theme and Yoga Styles
While all retreats will focus on healing for the mind and body, some retreats will have a specific theme. These themes can fall under the umbrella of personal growth ('Letting Go' retreats, for example), or they can focus on a spiritual goal (Chakra Alignment retreats or Manifestation retreats.)
If you are relatively new to the practice, just choose which one you would be comfortable with – don't worry about performing in the actual yoga class as your instructor will offer beginner's variations. If you've been practising for a while and want to move further along your journey, choose a retreat with a theme that's new for you – perhaps a spiritual one will be your best bet.
It's All Yogi's Choice
Whichever type of retreat you choose, you have the assurance that you will take with you a completely new perspective when you return to your daily life. Making time for yourself as well as supporting others on their journey will do wonders for your life. Sometimes, one needs to retreat from one's life to return to it with more energy, vigour, and wholeness.
Join Yogi Studio's Yoga Retreats in Queensland
We would love to have you join us on our yoga retreats! Let us know of your interest and we will fill you in with the rest of the details. Call us at 0490 331 376 or email us at info@yogistudio.com.au. You may also leave a message via our website's contact form. 
Join our classes today – we're located just by the gorgeous waters of Marcoola Beach! Yogi Studio is located at Marcoola Beach Resort, 6/885 David Low Way, Marcoola, QLD 4564.
An ancient practice that has survived and flourished in the modern times, yoga has changed the lives of so many people around the world. Ask any yogi – they'll tell you just how thankful they are for the benefits of yoga. It can help you clear your mind, keep your...